Your Premier Chiropractor in Maple Grove, MN.
---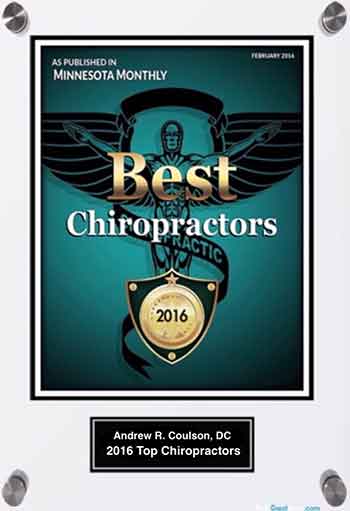 Welcome to the award winning clinic at Maple Grove Chiropractic
We are dedicated to bringing only the best care and service to our patients. Our staff are dedicated to helping you achieve your wellness objectives by combining both skill and expertise that spans the entire chiropractic spectrum. We are committed to bringing you better health and a better way of life by teaching and practicing the true principles of chiropractic and neurometabolic care.
Patients seeking treatment are assured of receiving only the finest quality care through the use of modern chiropractic equipment and technology. We have a genuine concern for your well-being! If you're tired of just getting your symptoms treated, and are looking for better answers to difficult question, then you are in the right place.
Please call our office at 763-494-0828 to schedule and exam or consultation. Feel free to explore our website to learn more about our services. We want you to feel comfortable knowing that from your first visit, you will be treated with the care and compassion you would expect from a team of professionals. We have a wide variety of services that include chiropractic, neurologic, and metabolic protocols, massage therapy, cold laser therapy, vertical vibration treatments, spinal rehabilitation, and neurofeedback. If you have questions about any of our treatments, please feel free to call the office and schedule a phone consultation. We're here to help!
---
Meet The Team
Learn More About Maple Grove Chiropractic
---
Dr. Coulson
Founder/CEO
---
As the founder of Maple Grove Chiropractic, Dr. Coulson had a vision to integrate practitioner's abilities to create a highly effective environment for treatment and healing..
Read More
Becky
Massage Therapist
---
Becky graduated from Minnesota School of Business and has been practicing massage therapy for 7+ years...
Read More